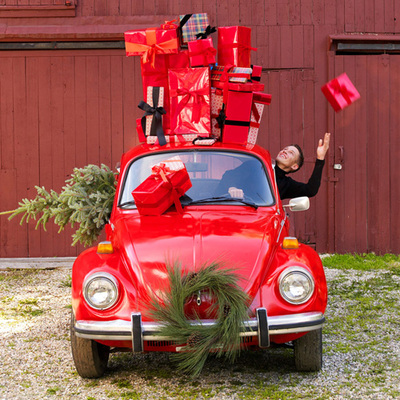 I love this time of year, but wow, is there a lot to do. It's easy to be overwhelmed. I've found the only way to get it all done is to pace myself and make lists. Lot's of lists.
I try not cram too much into any one day and take some time to enjoy the season. For example, this weekend, I planned Sunday to do some shopping, baking and cleaning. But this morning, my husband suggested we bring our kids ice-skating instead. Although I didn't get everything done I had hoped, we made a memory out of a really wonderful afternoon altogether laughing and watching in amazement as our four-year old skated for the first time. And really, isn't that what the holidays should be about?
What do you do to juggle everything and get it all done this time of year? Do you have tricks that have worked for you? Please share!
Each day this week, we'll be featuring three different Gift Guides put together by each of us. I hope these Guides give you some great gift ideas for those still on your list. Enjoy!
Here's