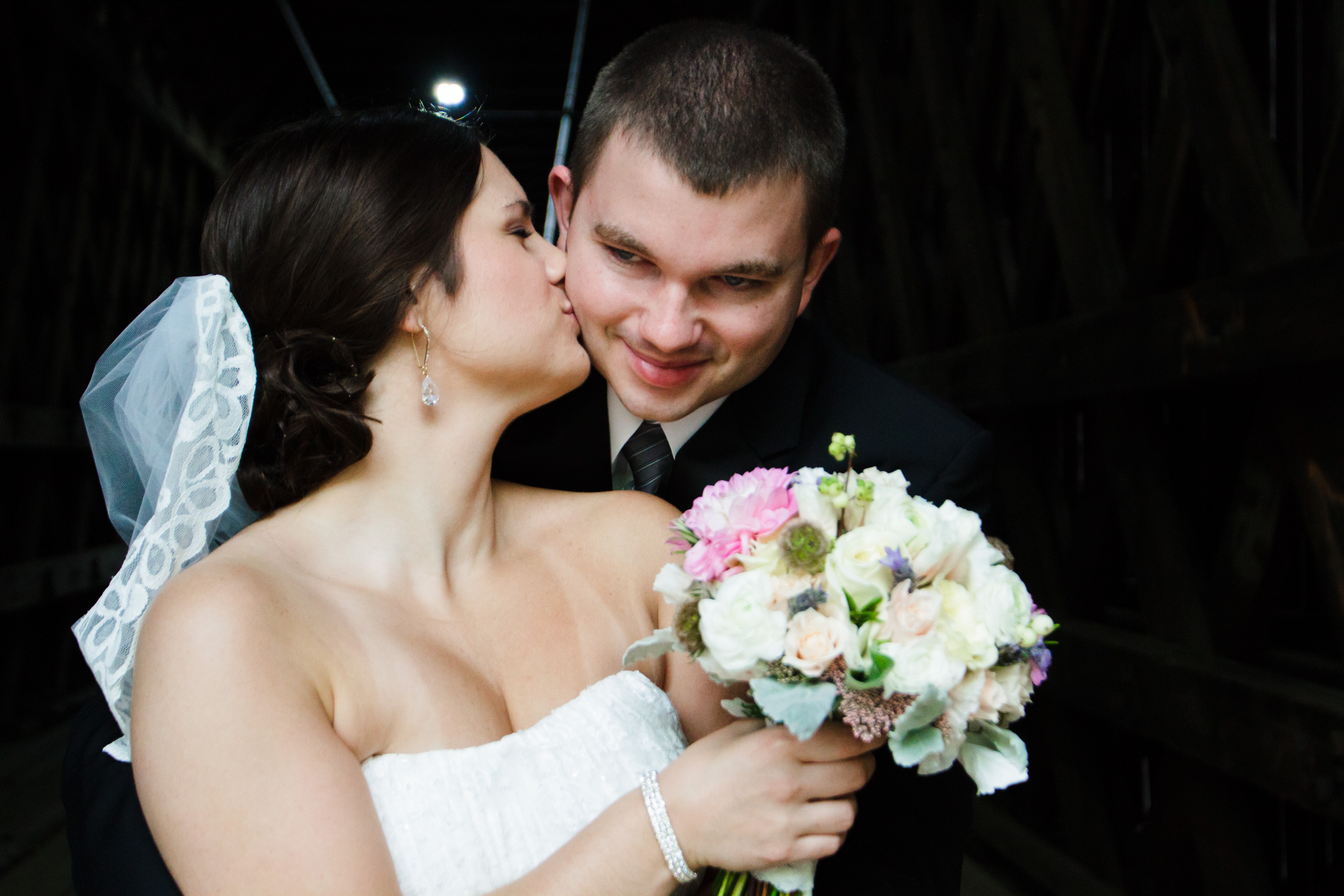 On a colorful, brisk October day in New Hampshire, our  friend and former Elements employee Chelsea Lancaster married Matthew May in a memorable, unique and beautifully designed ceremony.
There were special touches throughout Chelsea and Matt's entire union – beginning with the save-the-date postcards Elements was lucky enough to design with a "Perfect Pair" theme and style reflecting the elegant French market-inspired style of their ceremony. Ben carefully drew the hand-lettering on front of the cards, which were then sent off to Cannelli Printing to be letter-pressed, sent back to us for watercolor, custom sticker and rubber stamp touches, and at last finished with vintage postage stamps that the bride applied and mailed off with care to guest as close as Branford and as far away as England and Australia.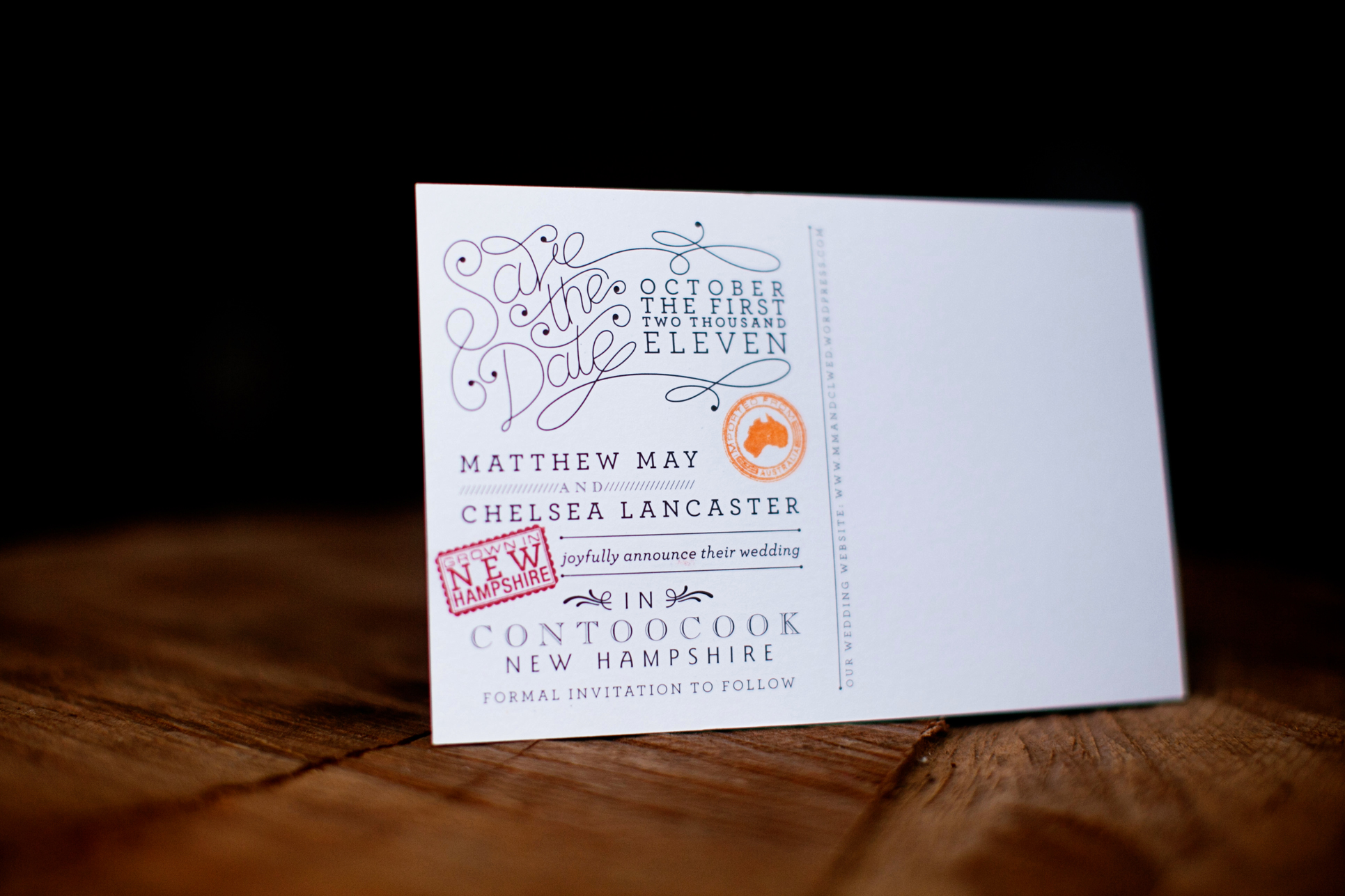 When the day finally arrived, it was a colorful, crisp autumn day in New Hampshire.
The invitations we designed reflected the gorgeous autumn palette Chelsea had carefully chosen and perfectly tied together her vision and style for the wedding and all the details  – from her dress to the menu, flowers and tabletop decor – which were all lovingly pulled together with the assistance of wedding planner extraordinaire – our friend Traci Garceau of 25 Thompson.
The Invitations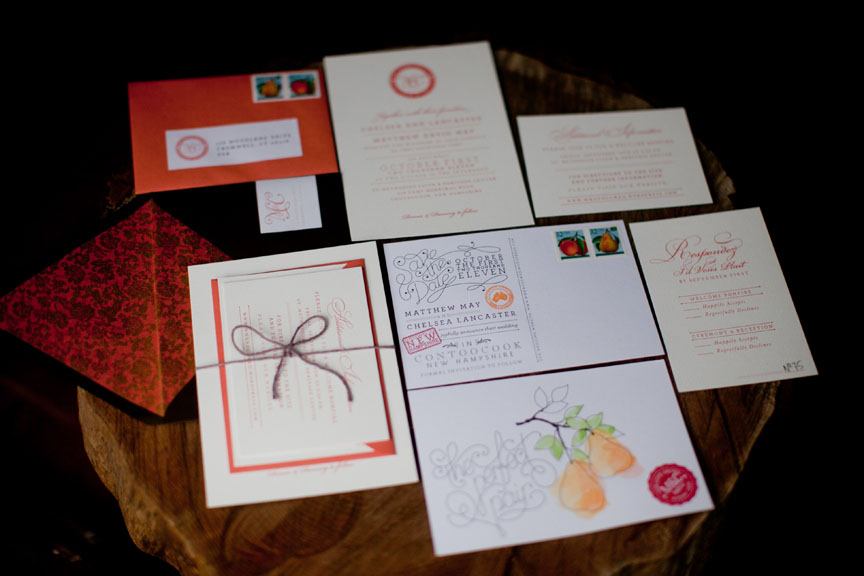 Everything was perfect. Just reflecting back on Chelsea and Matt's wedding weekend as I write this post, I can easily recall all the special touches, careful planning and sentimental surprises that Chelsea and Matt sprinkled throughout. It was magical, romantic and just simply unforgettable.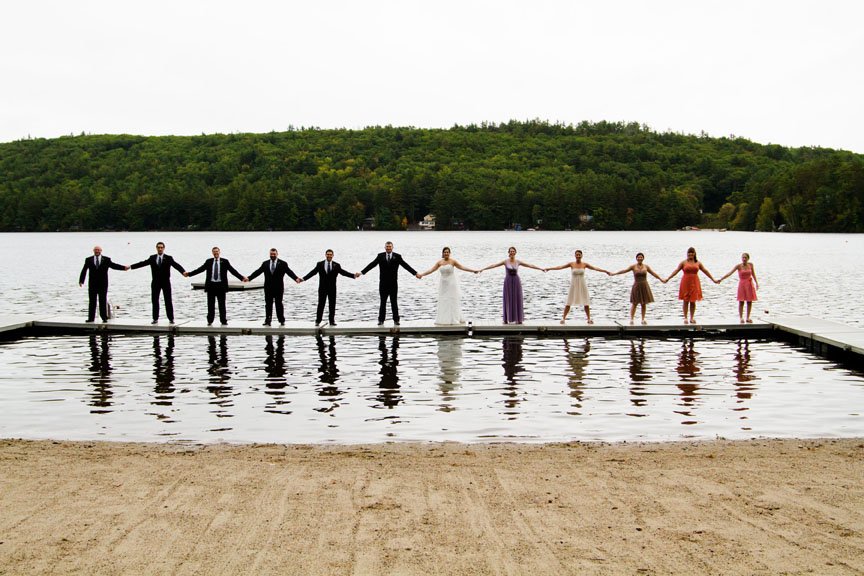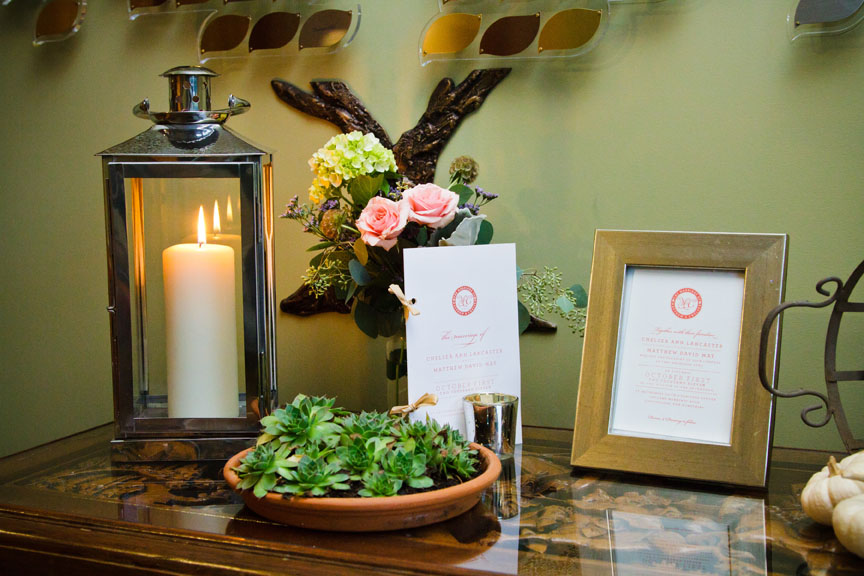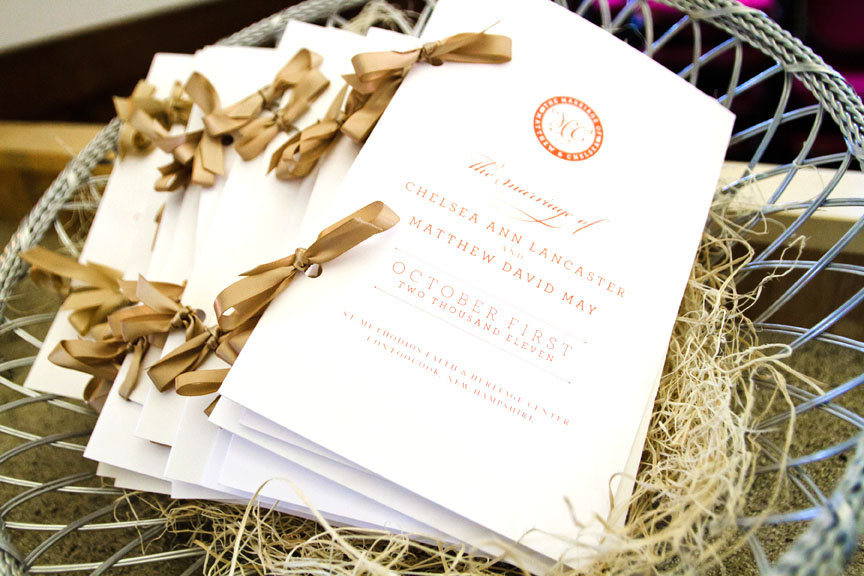 Thank you Chelsea and Matt May!
~Amy
{images of invitations and postcards ©Anna Sawin; images of bride + groom, bridal party, tabletop, programs ©Simone Gutkin of Archive Photography}