Whether you are an entrepreneur with a new product or a larger organization with a new line extension, the most pressing question at the end of the day is – how do I get my product in the door?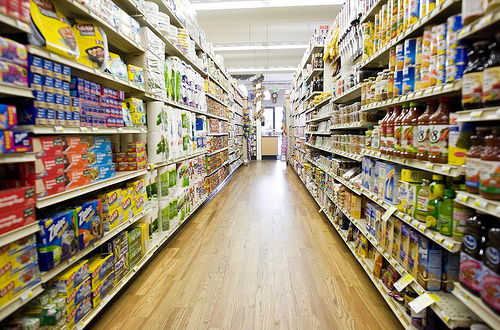 In this slow economic recovery, competing for shelf space can be a daunting task but by following the fairly simple process below, sprinkled with creativity, you can open the door (no pun intended) to future success.
Here is a short list of "to-do's" to keep you inspired and motivated:
Do Your Homework
To develop an effective marketing strategy for your product, you have to clearly understand what you are doing as a company and what your competition is doing in the market. A comprehensive competitive review is crucial to the process and can be used as a springboard moving forward. You can begin by researching anything and everything about your category and your competition. This can be done through online research and/or anything available through public domain. Once you have gathered as much information as humanly possible, you can begin a strategic analysis to understand strengths, weaknesses etc. One technique (as there are many) used to analyze data is to conduct a SWOT analysis where you identify strengths, weaknesses, opportunities and threats. This will allow you to understand your marketing mix and overall product positioning within the category. It is your chance to determine what makes you different, unique and sellable. To avoid paralyzing yourself with information overload, it might also help to develop a list of questions prior to starting your research. Some of these could include: what product or service does your competition offer? What are the benefits? What makes your product different/better? Sales channels? Marketing Mix?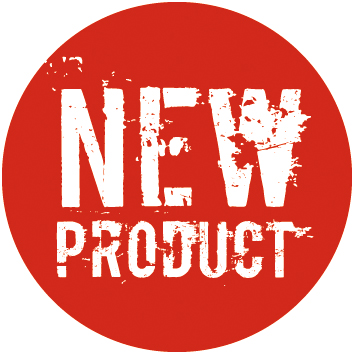 Know Your Product
You must know your product inside and out – features, benefits, why are you better or different than your competition, why would a retailer want to carry your product? Be sure to look at these questions from an unbiased and objective approach. This will only work to your benefit in the end!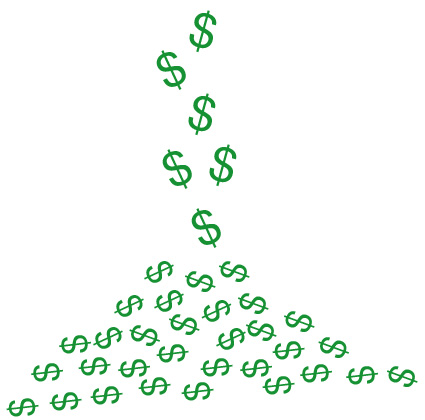 Know Your Pricing
Every product needs a sales forecast. For new products, with no history, you can look at a comparable product and work your numbers from there. You will make assumptions and educated guesses along the way but it is crucial to take this step seriously. In addition, you must decide what method to use and how you will clearly define your price point/pricing strategy. There are several different methods to use as you approach pricing including: cost-based pricing (cost of ingredients & operating), competition-based pricing (raw materials, operating the business and competitive pricing) or customer-based pricing (value-based pricing based on customer demand). "Pricing takes creativity, time, research and flexibility. You need to balance the costs of producing a product with competition and the perceptions of your target customer to select the right product price."
Understand Your Retailer
First, you must understand the retail lingo – minimums, wholesale pricing, suggested retail pricing, shipping, production, packaging specs etc. Next, begin to develop relationships with retailers – communicate with your buyers, schedule meetings, get in front of the decision-makers. In this economy – pricing is key but developing a relationship with key players will be the building block for a long-term business relationship.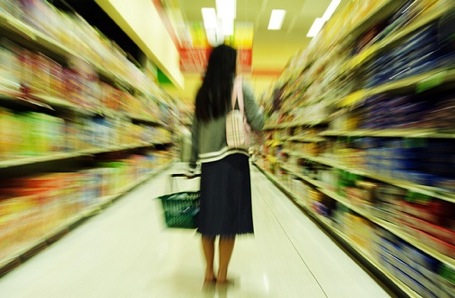 Consumer Interest
If you can show a retailer that consumers are already interested in your product, it will provide additional evidence and confidence that it will move in store. Consider social media as an effective tool to create a buzz. Writing a blog or tweeting about your product will allow for you to get feedback from customers, create awareness and prove that your new product has legs.
Sales Kit/Customer Marketing Plan
Develop a detailed yet creative sales kit. Whether it is a carefully designed sell sheet or creative digital presentation – include key details, strategic/targeted plans but keep it short! Buyers have limited time and you want to be sure they are listening. Don't forget – bring samples! They will want to try your product!
Start Local
Start by selling local. There is a chance that you know your local storeowner or can get your foot in the door through an existing relationship with a local business. Getting your product in a local store will allow for crucial feedback and learning specific to your sales pitch and your product. This will be valuable learning as you look to the larger retailers.
And In The End…
"Everything about getting your product on store shelves has to do with building relationships. Relationships with bloggers, brokers, buyers and, of course, the customer". – Susan Johnson, CEO Xan Confections
~Tracy