The big reveal is here! Last week we let you have a sneak peek at a sweet surprise that we sent out to our clients. Today, we're not only revealing what our surprise is, we're giving one away!
So, our awesome surprise is…a handmade, silk-screened, limited edition, neon Ice Cream Poster! July, which is National Ice Cream Month, was our inspiration for this project. The design team (Amy G, Ben and Amy R.) designed the posters, made the screens, bought and mixed the inks, and made them over several late nights in the silk screening studio – a big thanks to John Nordyke for allowing us to use his facilities at Hartford Art School! These posters are limited edition – we only made 50 of them, and we want one of our lucky blog readers to win one!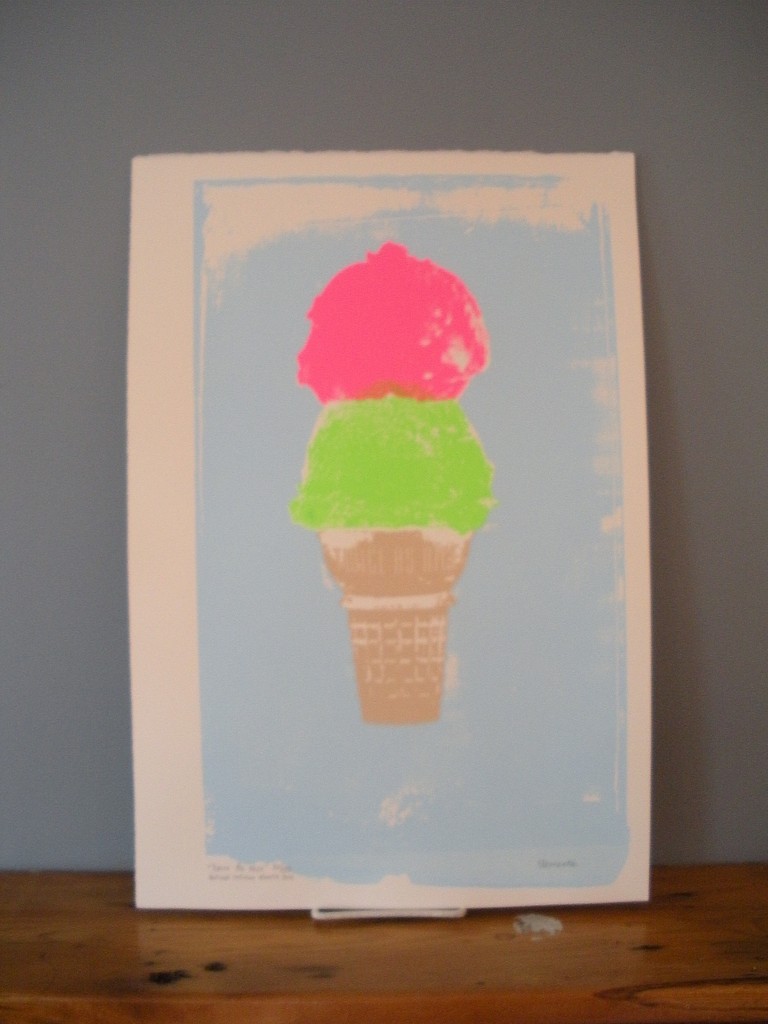 HERE'S HOW TO ENTER:
We want you to name that ice cream flavor! Think of a deliciously creative name for our neon pink or green ice cream scoops then…
Post your answer on one our social media platforms:
Post on our Elements Facebook wall
Tweet us @ElementsDesign on Twitter
Follow us on Pinterest and repin one of our ice cream photos from our "Melt Into Summer" moodboard. Be sure to include the name of your Elements Ice Cream flavor in the description!
We'll pick a winner Friday morning and announce it on our blog, Facebook and Twitter pages. Good luck!
Check out the entire process of creating these posters below ::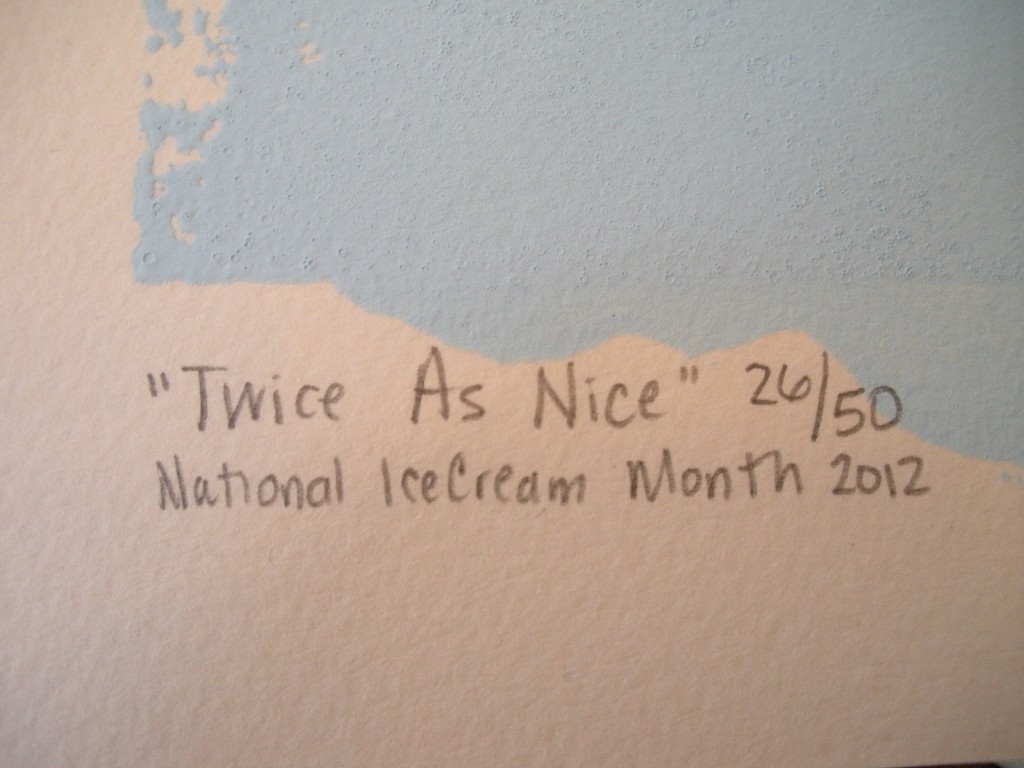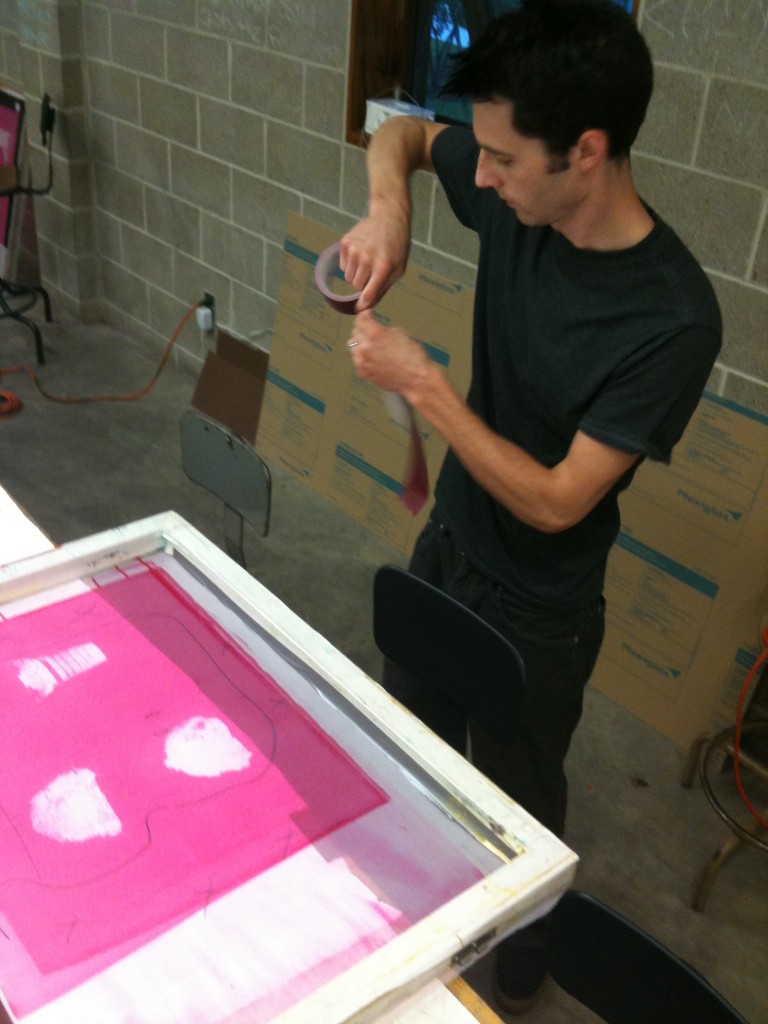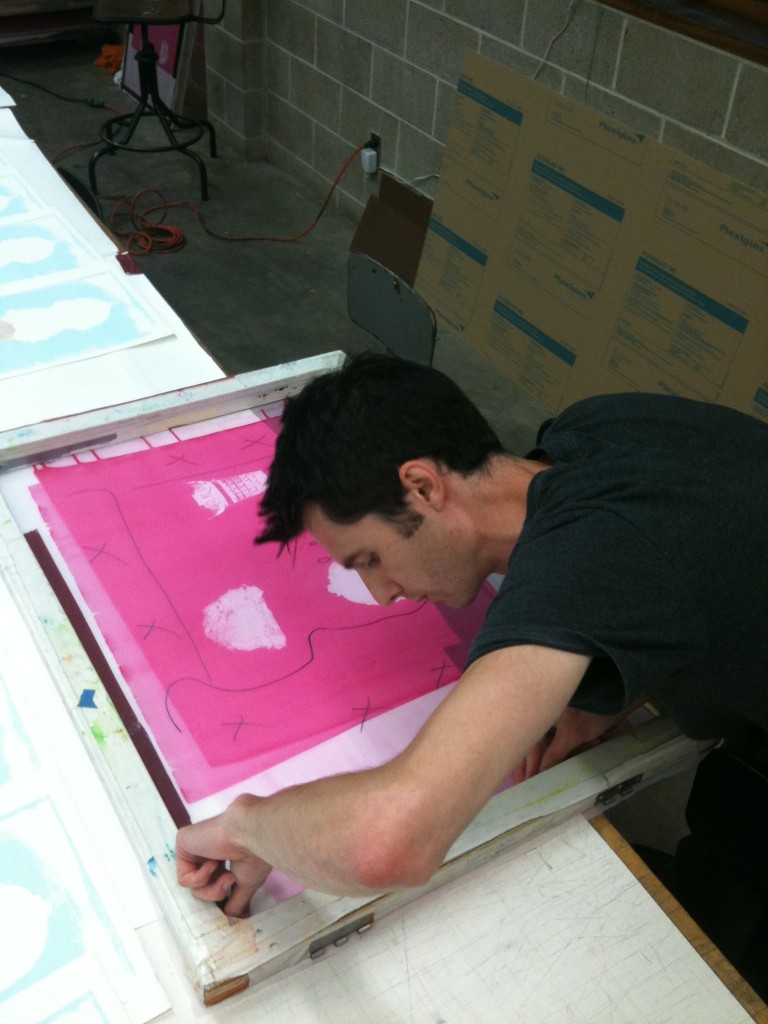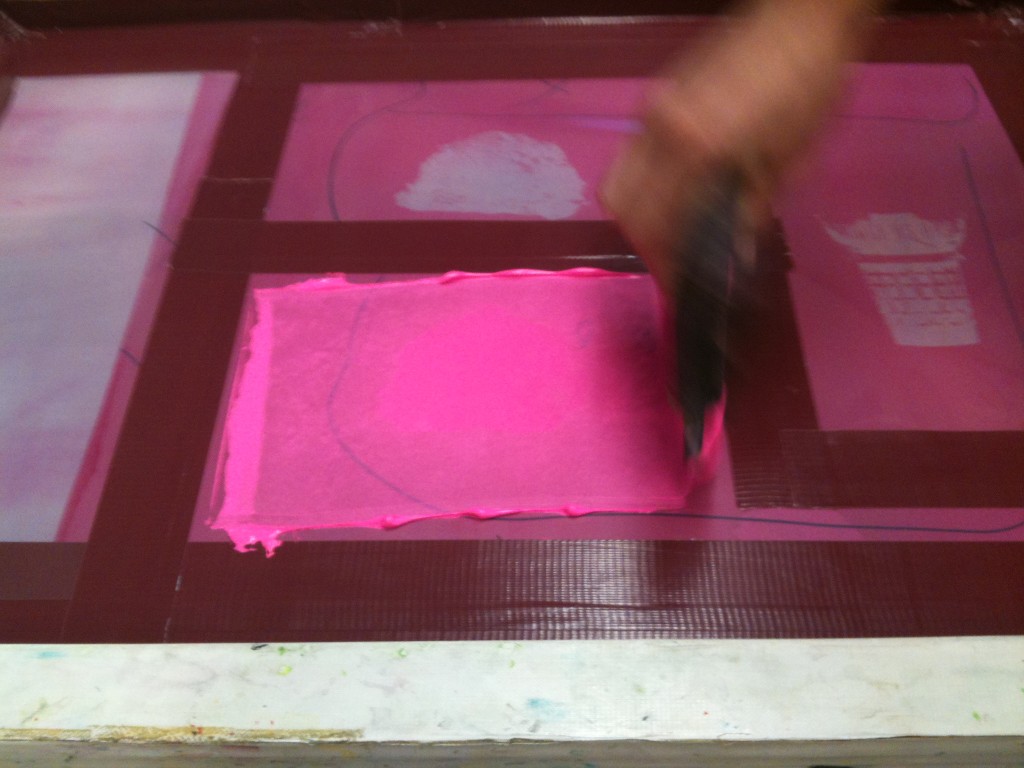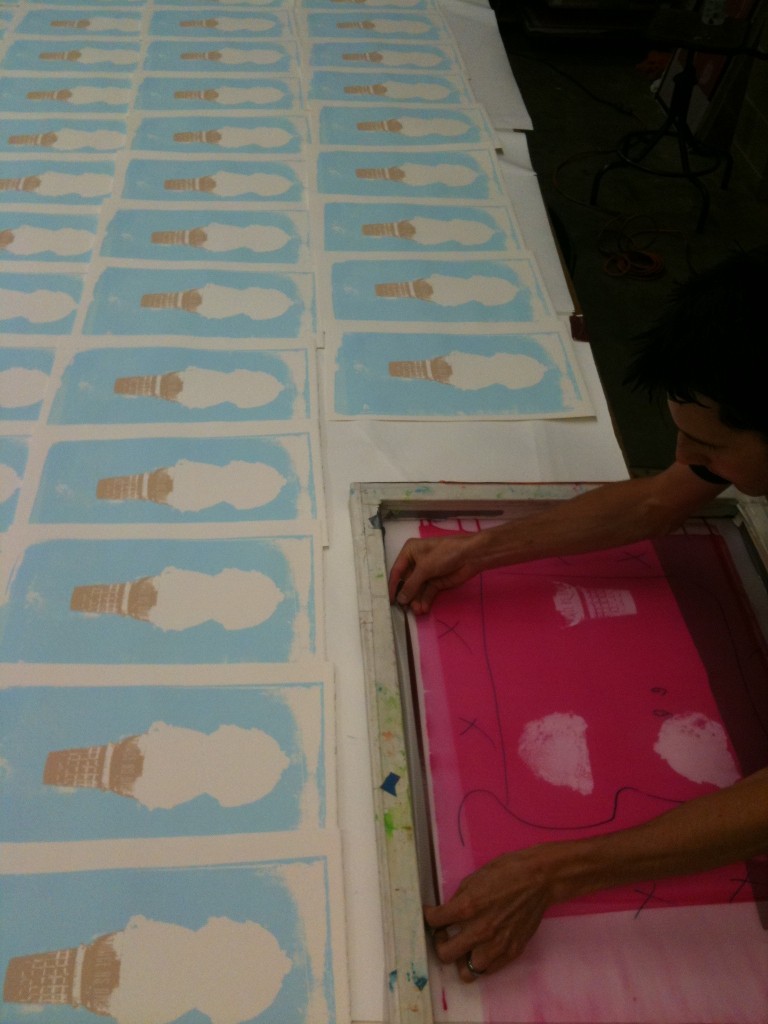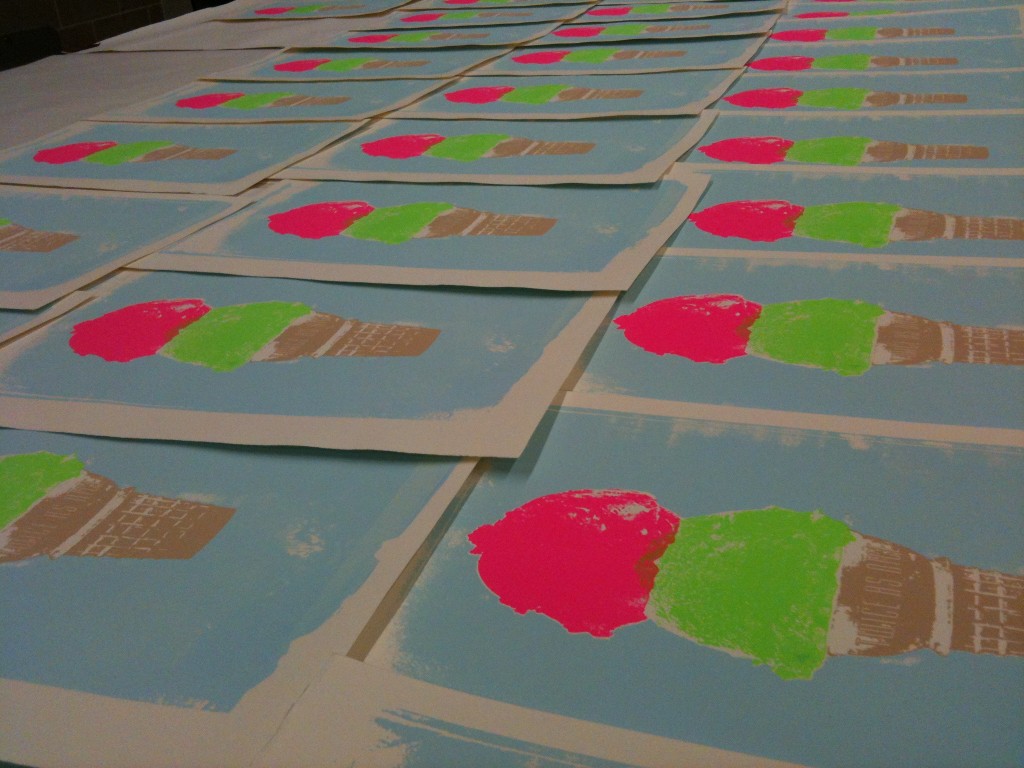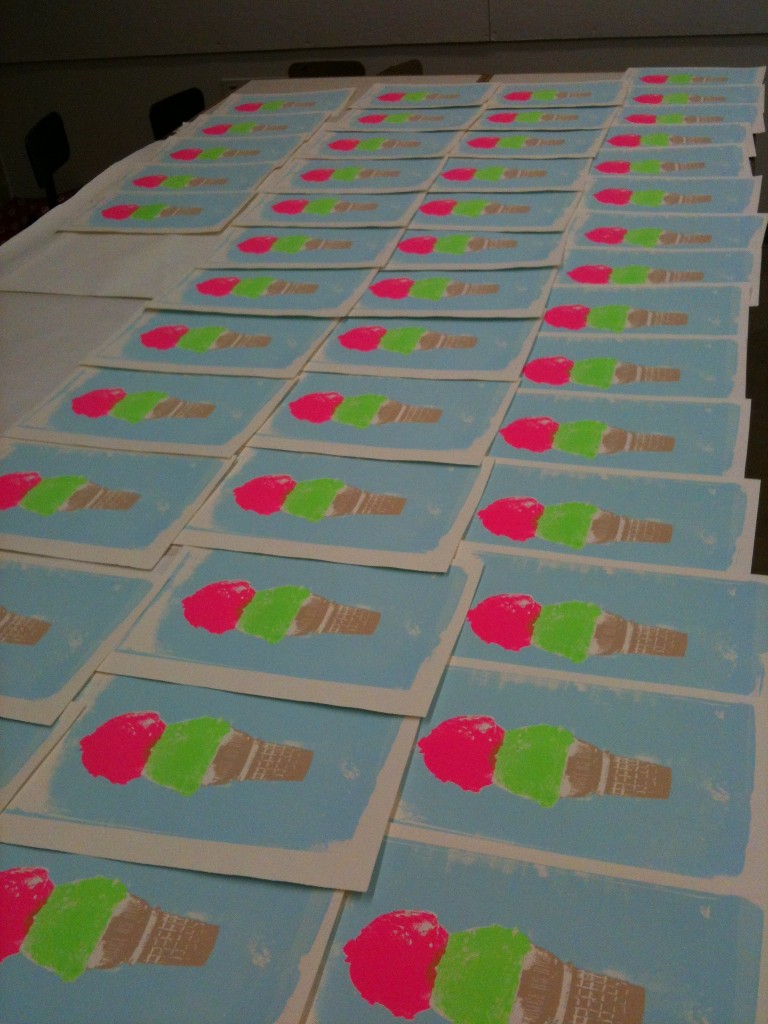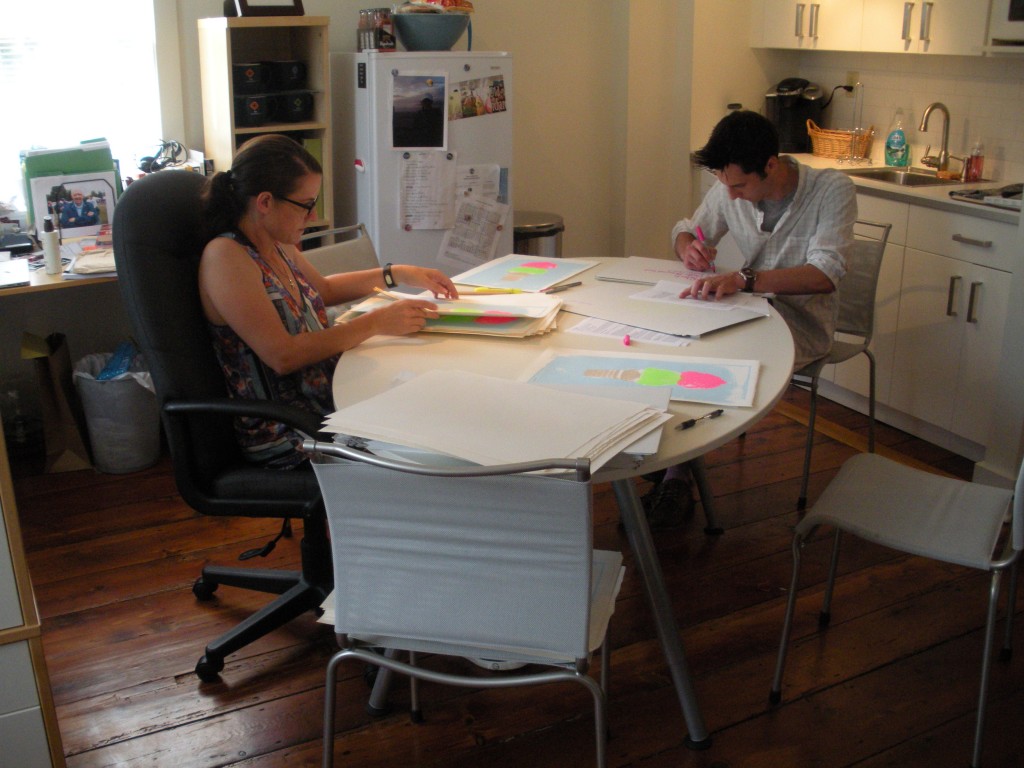 And their off…!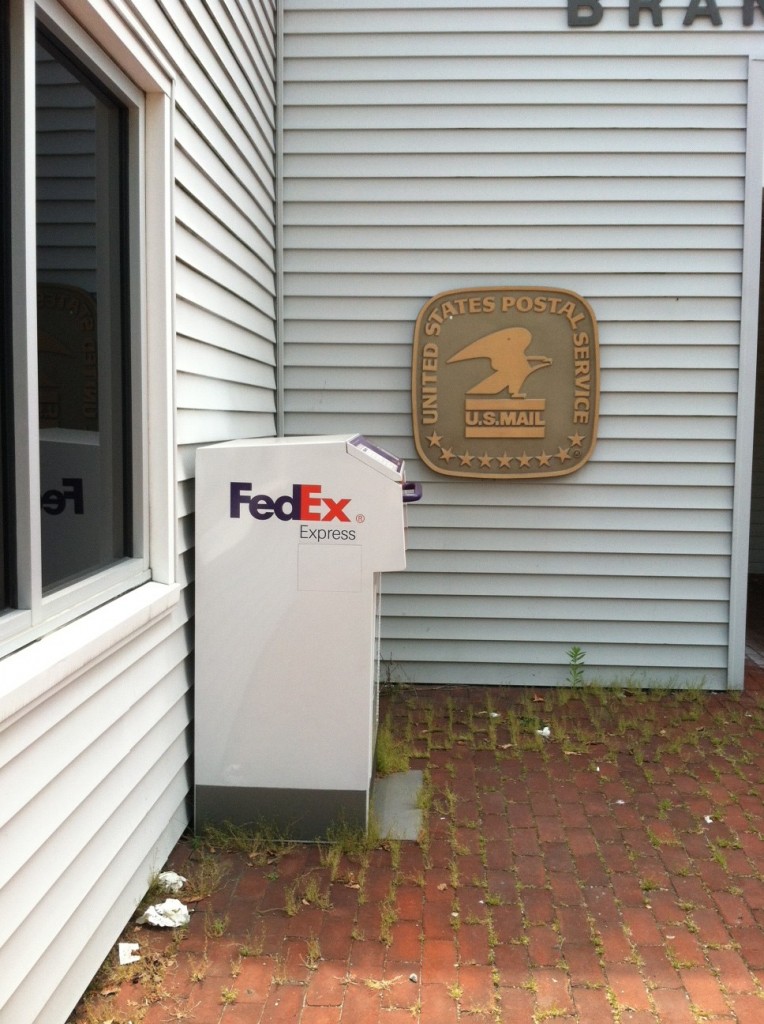 ~Allyson