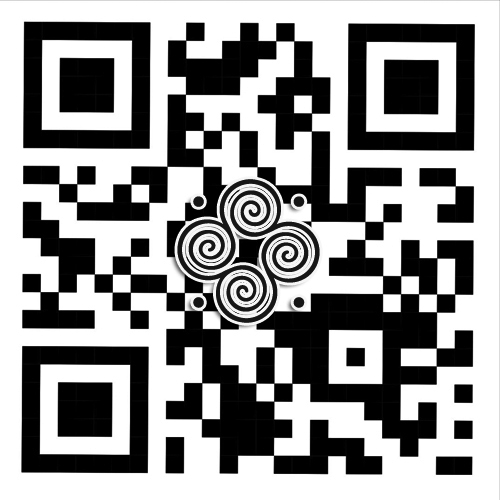 A new wave of interactive marketing is here—whether you own a small business or run a major corporation the need for fresh, creative and innovative marketing ideas is essential for growing and sustaining your business. Quick Response Codes have been popping up everywhere—and they can't nor should they be ignored. Implementing QR codes into your marketing strategy is an excellent way to get in touch with your customers. It adds an interactive aspect that is key when you're looking for effectiveness and immediacy in any marketing campaign.
So what exactly are QR Codes and how can you use them to grow your business? These are matrix type two-dimensional barcodes that are square in shape and link directly to various types of information—websites, videos, social media, coupons, menus and other digital information. An article on Mashable.com listed some impressive stats about the rise of QR Codes, stating "a recent annual report from Gartner, a market research firm, puts QR codes on the "slope of enlightenment" when it comes to mainstream adoption of the technology. Further adding to the evidence, comScore reported that in June of this year, more than 14 million Americans scanned a QR codes, representing more than 6% of the U.S. mobile population." Today, millions of people use or have access to a smartphone – and if you have a smartphone, you can scan QR Code.


QR Codes can be displayed in many unique and creative ways including television, magazines, in-store displays, billboards, business cards, event and trade-show management, advertisements, contests, direct marketing campaigns, coupons, packaging and much more. QR Code are taking marketing efforts that were previously done offline and bringing them online—really, your bridging the gap between traditional marketing efforts and digital marketing.
The benefits of QR Codes are many—they are action-oriented, which can encourage sharing, and inevitably can draw more customers to your campaign. QR Codes can also contribute to your SEO by increasing traffic to your website or social media platform. One of the greatest benefits of QR Codes, for a business of any size, is that you can measure your efforts based on the number clicks and leads you receive. With traditional print media, the effectiveness of your advertising and marketing campaigns were often a mystery. QR Codes also make the marketing experience fun – whereas traditional media is typically not interactive – QR Codes encourage your customers to participate in a convenient and creative way.
If you're looking for a way to transition your marketing campaign from traditional to digital consider QR Codes. Although QR Codes have not been a popular marketing tactic for very long, there are a few "standard" ways in which QR Codes are currently being used:
Direct Mail Pieces
"Checking-in" at a business/location
Scanning a QR Code that directs you to a company's Website, Blog or Social Media pages
To retrieve contact information – ex. on business cards or contact pages
Discounts/Coupons/Promotion Codes – often used on direct mail pieces or in retail stores


Here are some unique marketing ideas for QR Codes to give you an idea:
For Events-

QR Codes can be scanned and your event information will be loaded directly into your customer's smartphone calendar.
Add a QR Code to any response card for instant RSVP's.
On name tags/badges at a Conference or Trade Show. This can be beneficial for lead generation.
On signage – QR codes can be scanned for information on the day's schedule, speakers or even show the layout of the venue.

Restaurants have been sending email blast with QR Codes that allow you to scan and make reservations.
While you're at the restaurant, you can scan the QR Code to receive exclusive recipes or coupons –  this is a great idea for packaged food as well.
Although QR Codes are primarily seen on print media, television commercials can also feature them.
Direct purchase – scan the QR Code next to the photo of the product you want and you can purchase it via a mobile transaction.
Download a custom application from your company or business.
Coupon that are sent directly to your phone and can be used when you are in the store.
Though Social Media – you can scan a code and it will pull up Twitter/Facebook and pre-populate a message for your customer to share with their friends.
Overall, QR Codes can be a unique way to generate interest and increase customer engagement for your business's marketing campaign. Whether you're new to QR Codes, or looking for new ways to use them, the goal should always be to make scanning the code rewarding for the customers and encourage actions that support your marketing plan and brand. A QR Code should be something you experiment with and get creative with – if you're having fun with it, your customers will to.
If you're interested in getting a QR Codes can be generated for your marketing campaign, many websites will make them for free such as http://qrcode.kaywa.com and http://www.qrstuff.com. Elements can also create customized QR codes to help meet your marketing needs. We develop and execute smart, creative, and effective solutions that help our clients achieve their full marketing potential.
~Allyson