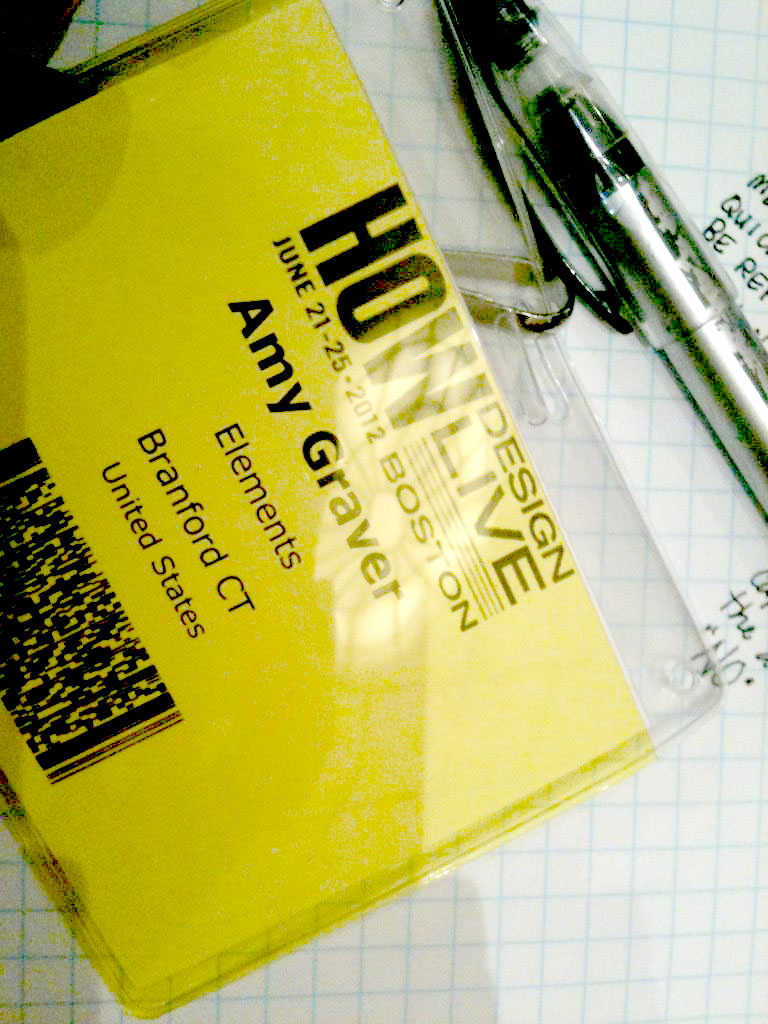 This is the BIG TICKET. This yellow baby got us into all four design conferences going on at the Hynes Convention Center in Boston. What you can't see is the backside of the pocket which is crammed with drink tickets and party passes. It wasn't ALL work and no play.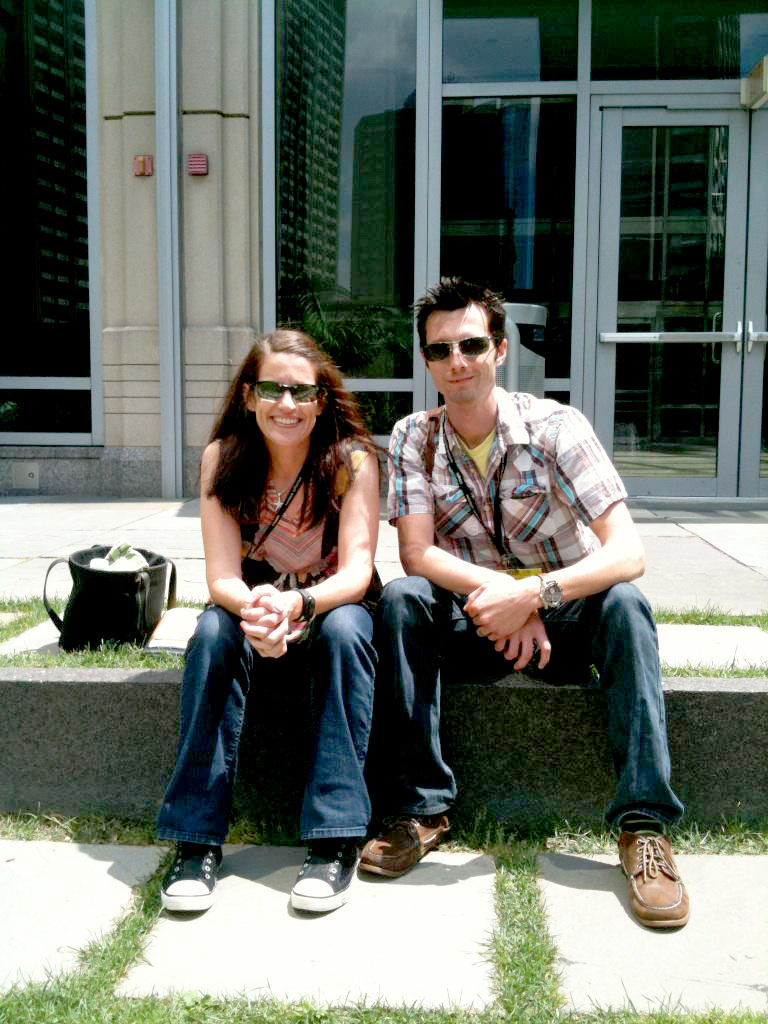 It was a balmy 100 degrees in Boston the first few days. Ben and I found a nice breezy spot to finally get caught up with one another and intake some much needed Vitamin D at our brief lunch break after being in different sessions all morning.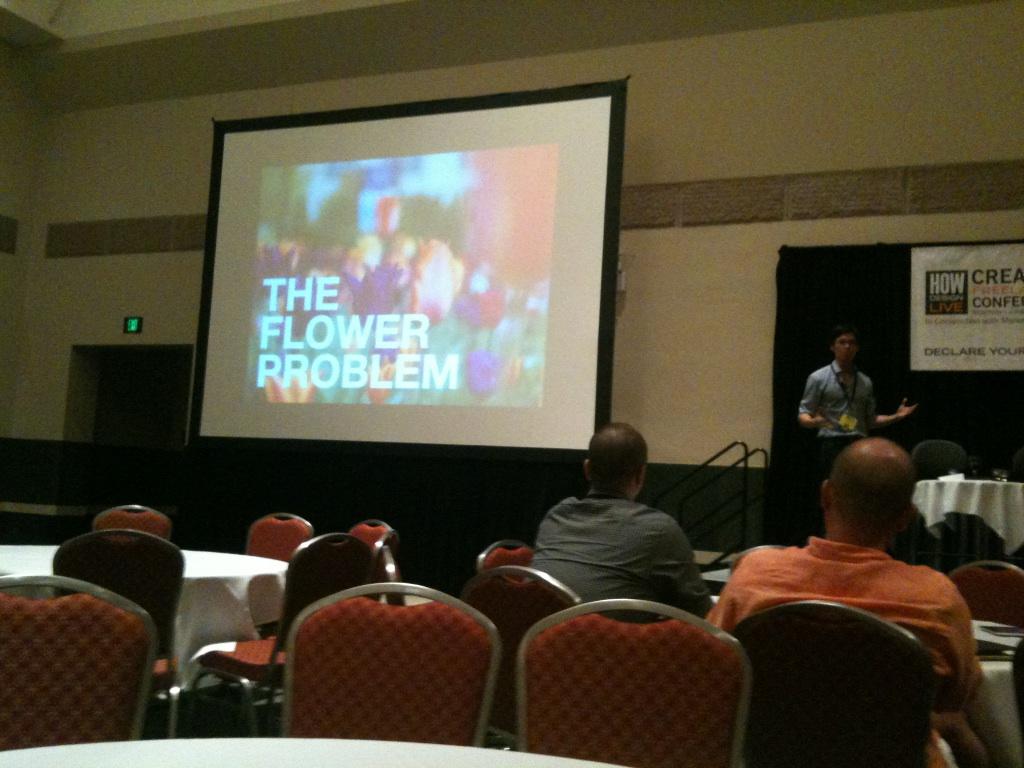 One of my favorite sessions was by photographer and a founder of Photoshelter, Allen Murabayaski. He was speaking about marketing and used "The Flower Problem" to illustrate this point: We all love flowers. But no one wants to pay for a picture of flowers. That's the flower problem. Even though, as a photographer (in this case) you may really enjoy photographing flowers, you're not going to earn a living doing it. The "Flower Problem" translates to any business. There are aspects of what we all do that we love doing – but those activities don't always translate into something someone would pay us to do. Sad, but true!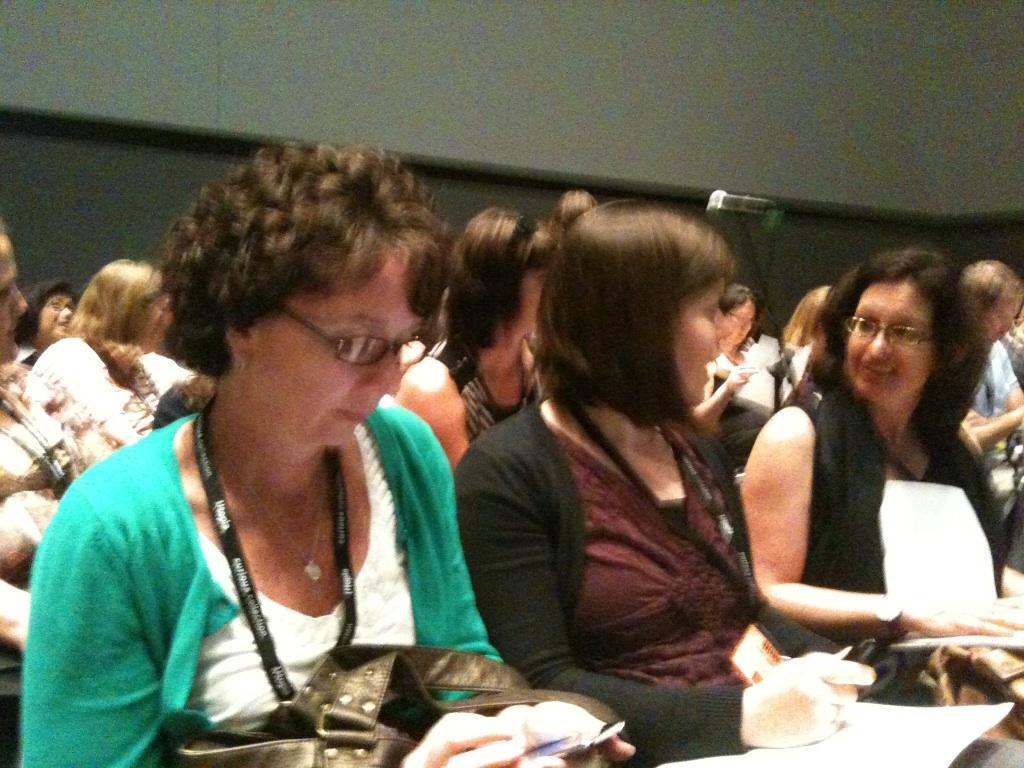 This session by Mark O'Brien who wrote "A Website That Works" was packed. Mark's book was one of my favorites that I've read so far this year. Anyone who is considering a website redesign, this is a must read book! You can purchase it here.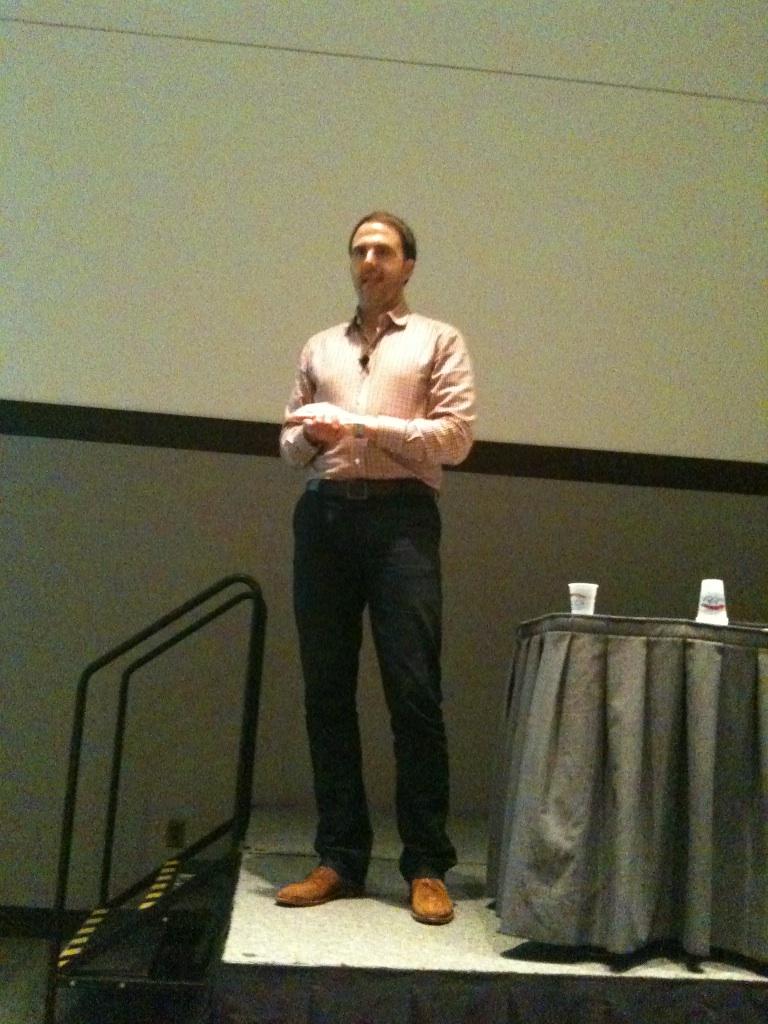 Here is Mark speaking and doing his thing. You know I loved this session – website, SEO, analytics, content creation – all my favorite topics!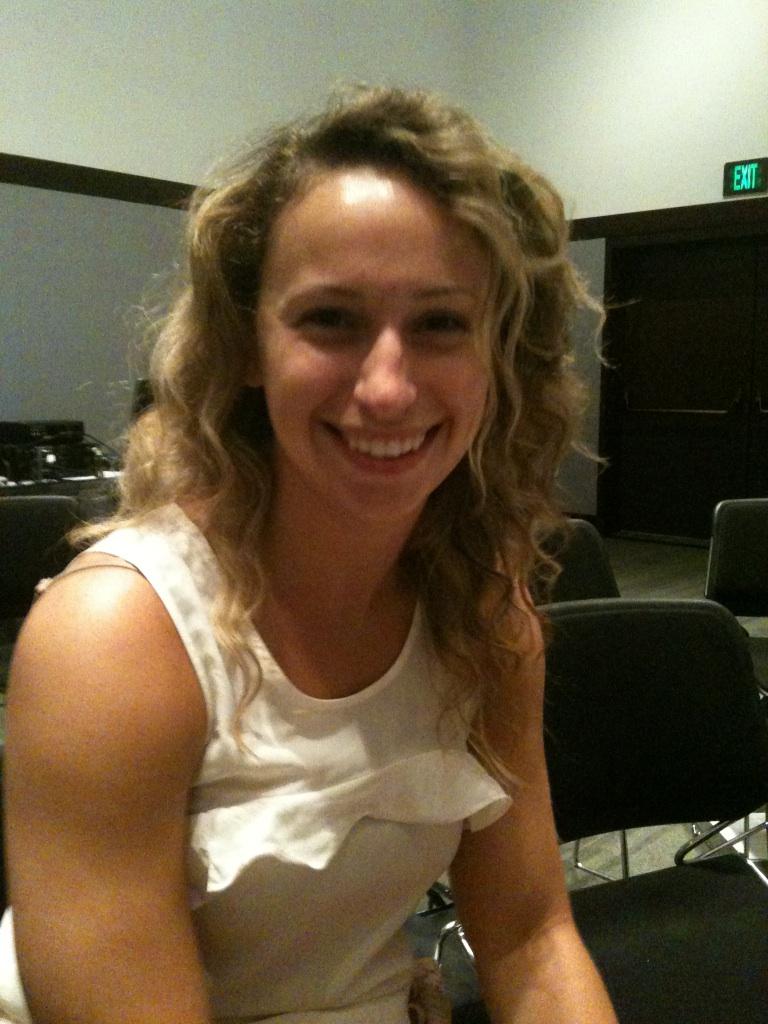 This beautiful young lady named Liz was my "personal coach" for Peleg Top's session called "Passion to Profits". One of our first tasks was to interview one another, then stand up and introduce the other person to the room. At that point, Peleg would think of a nickname for each person in the session based on their partner's description of them. Peleg heard Liz recount my experiences and he named me "Bunch-of-Stuff", which about fits. When Ben later heard someone call me by my nickname (they stuck with us for the length of the conference), he remarked, "Bunch-of-Stuff, or B.O.S. for short. BOSS. We call you that anyway, Boss." Right again, Ben.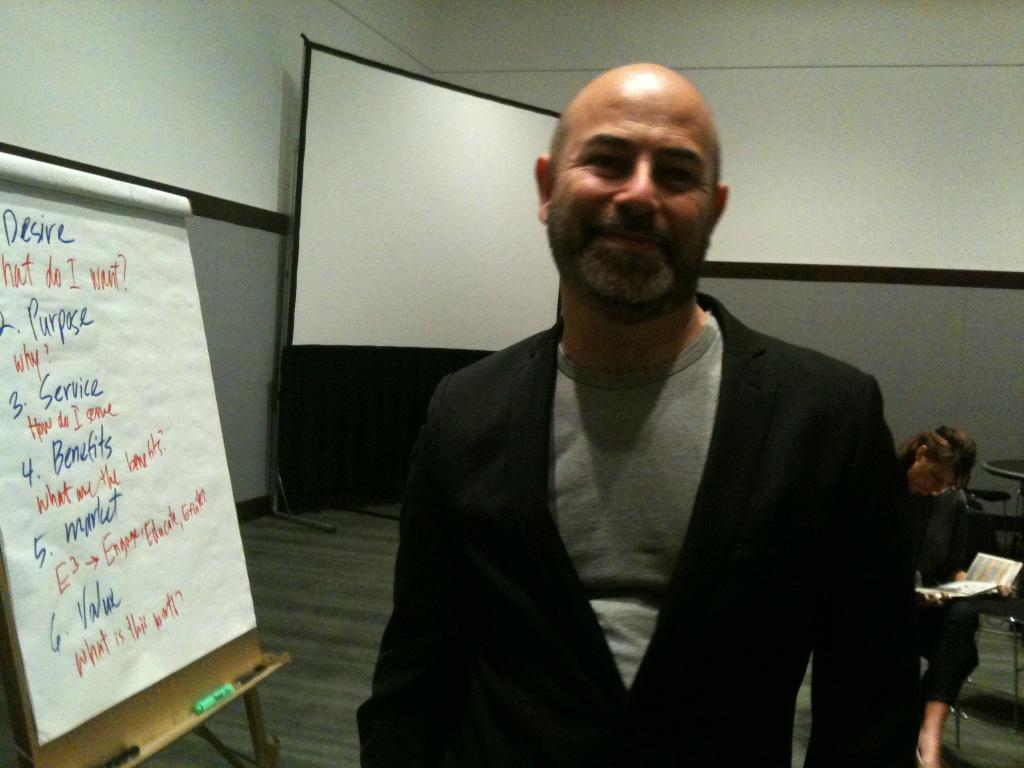 Meet Peleg Top. Mentoring coach, previous design agency owner, certified chef, speaker and writer. And he calls me "Bunch-of-Stuff"?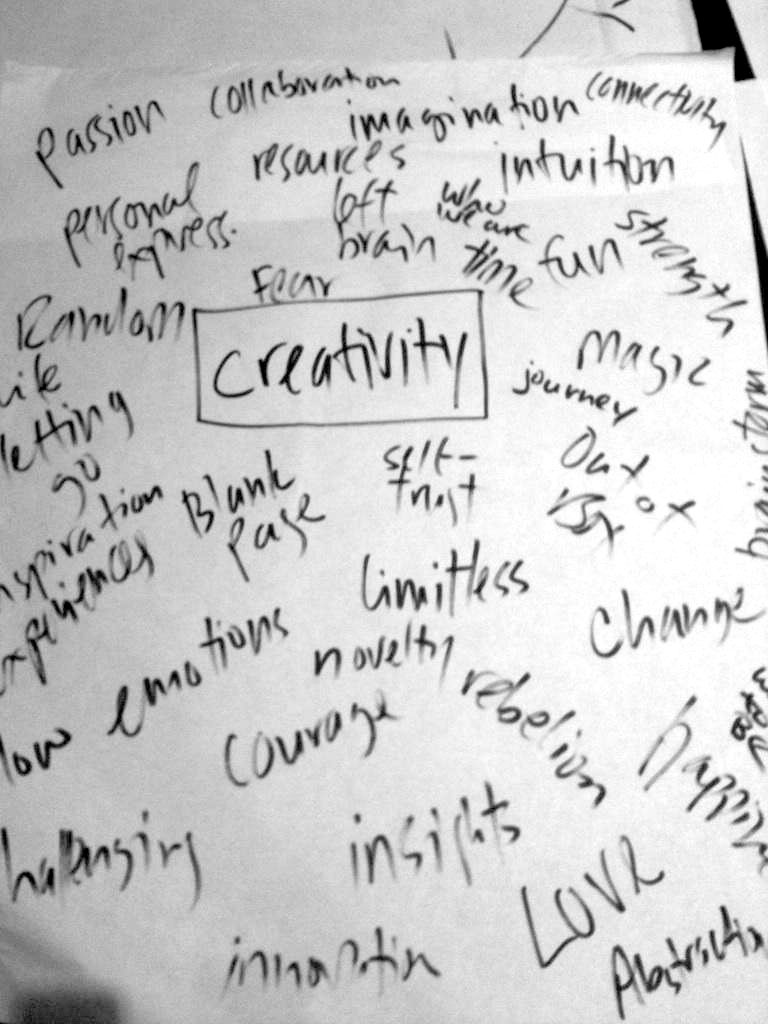 This was a fun poster we created in Peleg's session about creativity – where it comes from, what is it, how do we capture it, and so forth.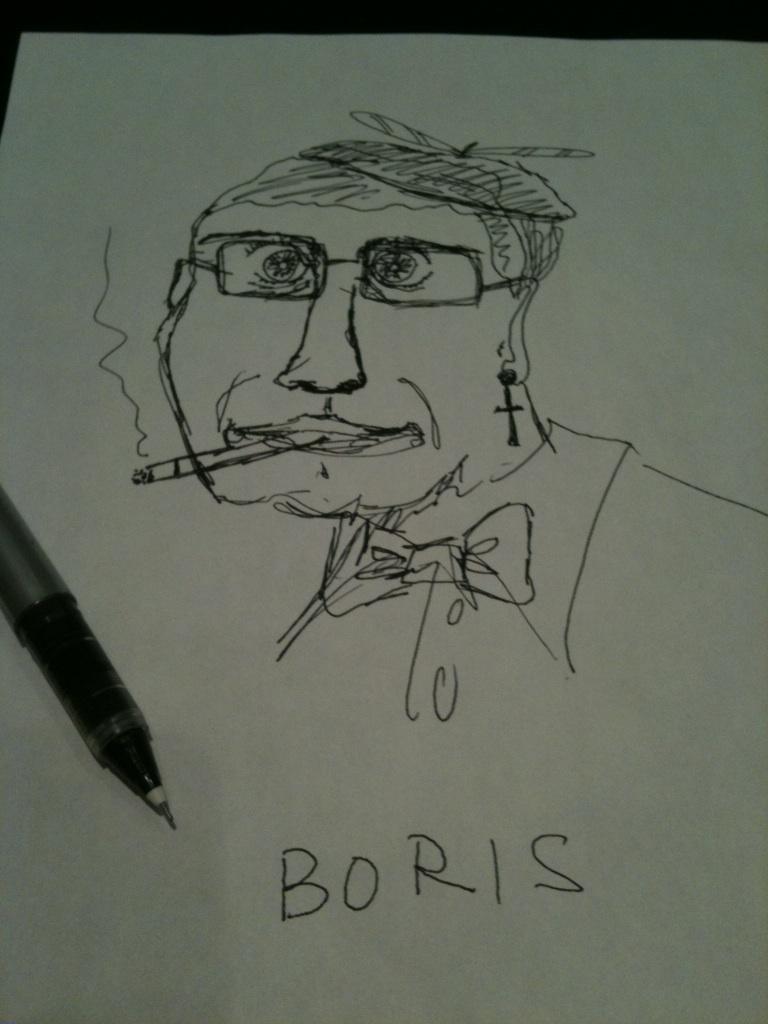 I can explain! This is Boris. Boris was born in a collaborative workshop session. The instructions were to work with a partner – mine was a cool cat named Trip who was actually also from Connecticut – and take one piece of paper and one pen and draw a face. One person starts by drawing anything – an eye, a chin, hair – as long as it is only one part of the face and then passes the pen to their partner. This will demonstrate how collaborative you are. Trip and I were completely in-sync from the start. And we giggled like little school children. At the end of the exercise, we were told to come up with a name – same task, one person writes only one letter of a name and passes the pen to their partner. No talking, no hand signals, no texting – I never met this guy and we drew the same character and had the same name in mind. Collaboration at its best!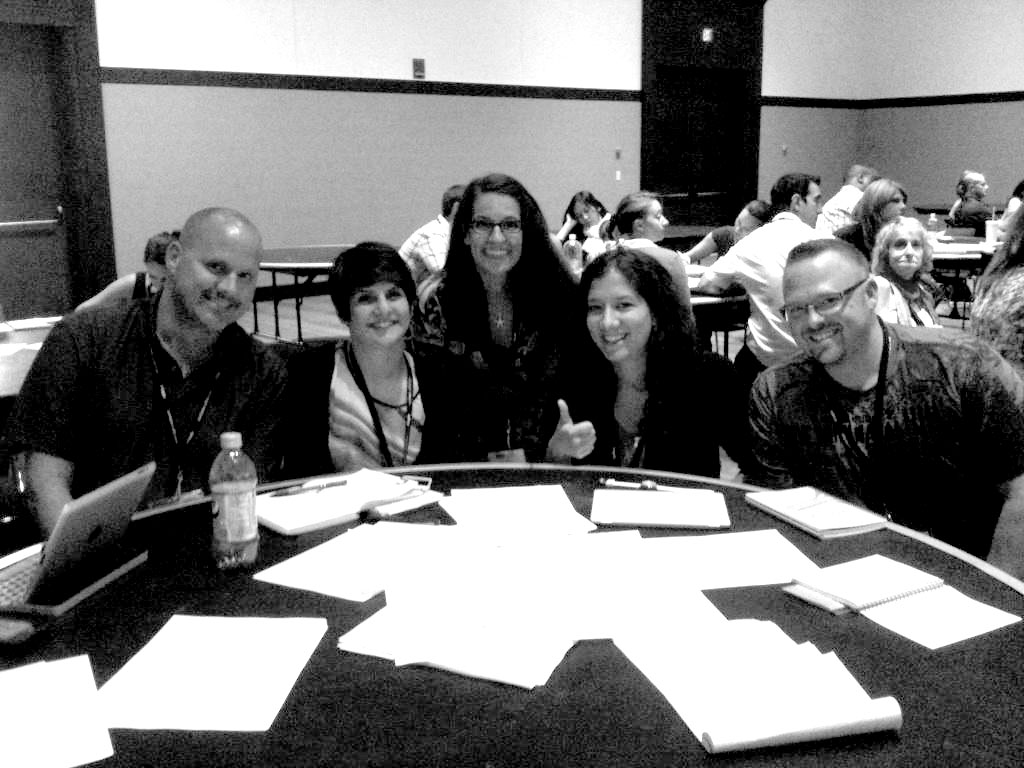 In my Brand Management Workshop, we luckily had a great team assembled on our three hour branding project. It was exhausting when I think of the amount of work we accomplished so quickly – and all for a made-up company (too bad it wasn't real)! A lot of fun, but boy, I could have used a lengthy siesta after this project. No dice. It was back-to-back-to-back sessions all the way through the conference. Ben and I learned so much and we're excited to finally sit down, share with each other what we learned, and digest all that we took away. Phew! That's a wrap.
~Amy