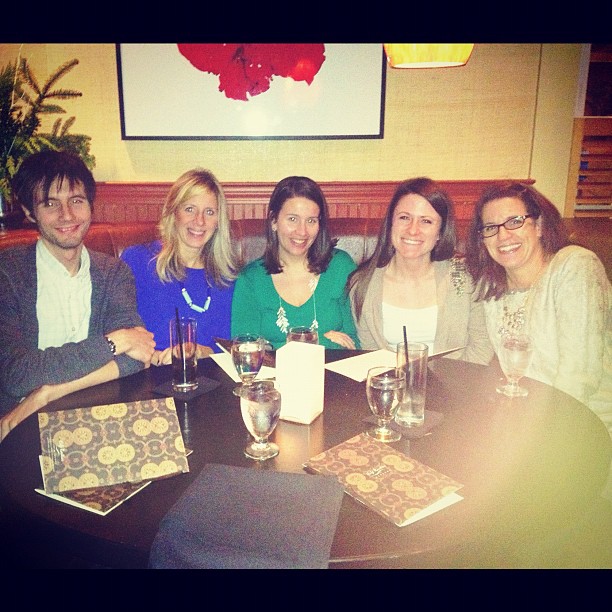 December was a busy and wonderful month at Elements. We enjoyed a steady stream of work coming in – and going out – our doors. But somehow, in the midst of all the madness, we managed to sneak out for our annual Elements Holiday Gathering. To prepare for our seasonal event, weeks beforehand, we each had a turn randomly picking Pantone chips from a bucket. We use these two colors while shopping for our co-workers gifts – right up to and including the wrapping paper.
We opened our gifts to one another before heading out for dinner. And without giving a whole list of who got what, I will say this: I was so impressed, surprised and delighted at the level of thought each of us put into our gifts for one another – and we had so much fun plotting, planning giggling and wrapping our presents.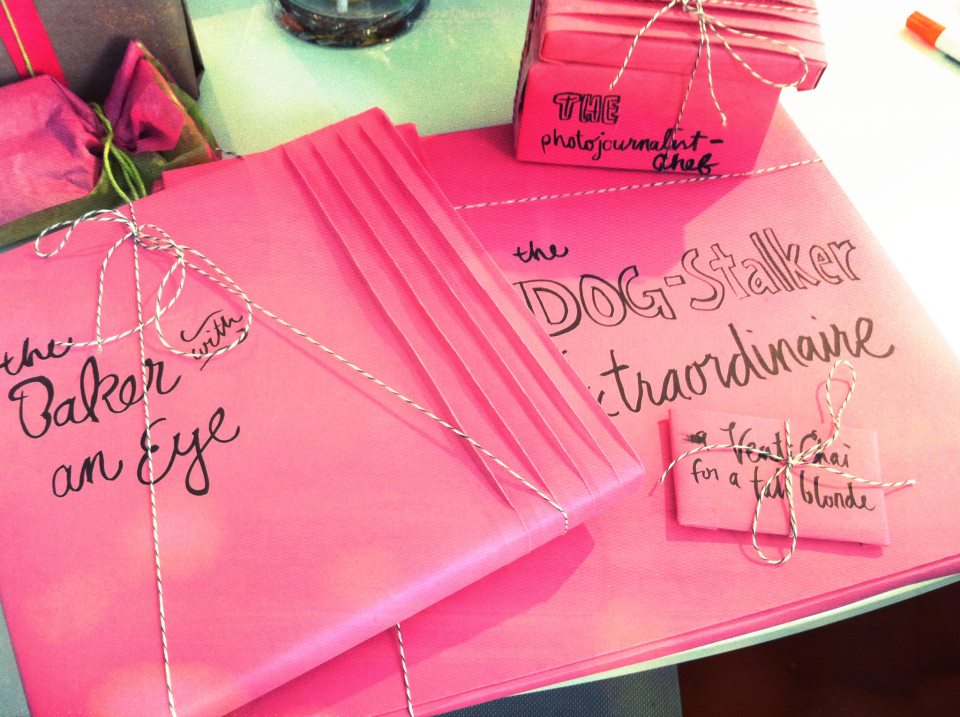 We all selected Café Routier as our destination. Everyone's meal was delicious and we capped it off with the Chocolate Yule Log with Homemade Peppermint Ice-cream. It was a sweet finish to fun, relaxing night for all of us. I hope you made the time to enjoy the good stuff this holiday season with the people you care about too.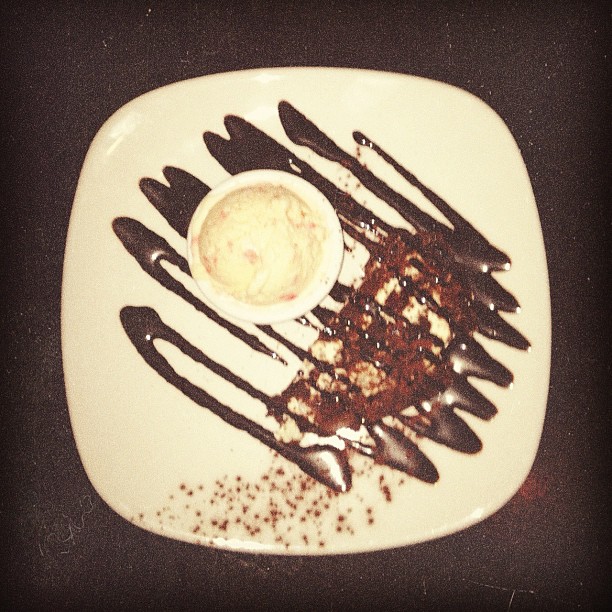 ~Amy