This past week, I was in Chicago for the International Home + Housewares show, the largest trade show for houseware products with over 60,000 exhibitors from around the world. This was my first time attending this show, and I have to tell you, it was overwhelming … but, in a good way! Here is an image of the show entrance. Please note the size and scale of the ginormous show banner hanging in the background as the flood of buyers and exhibitors excitedly enter the McCormick Place on the first day.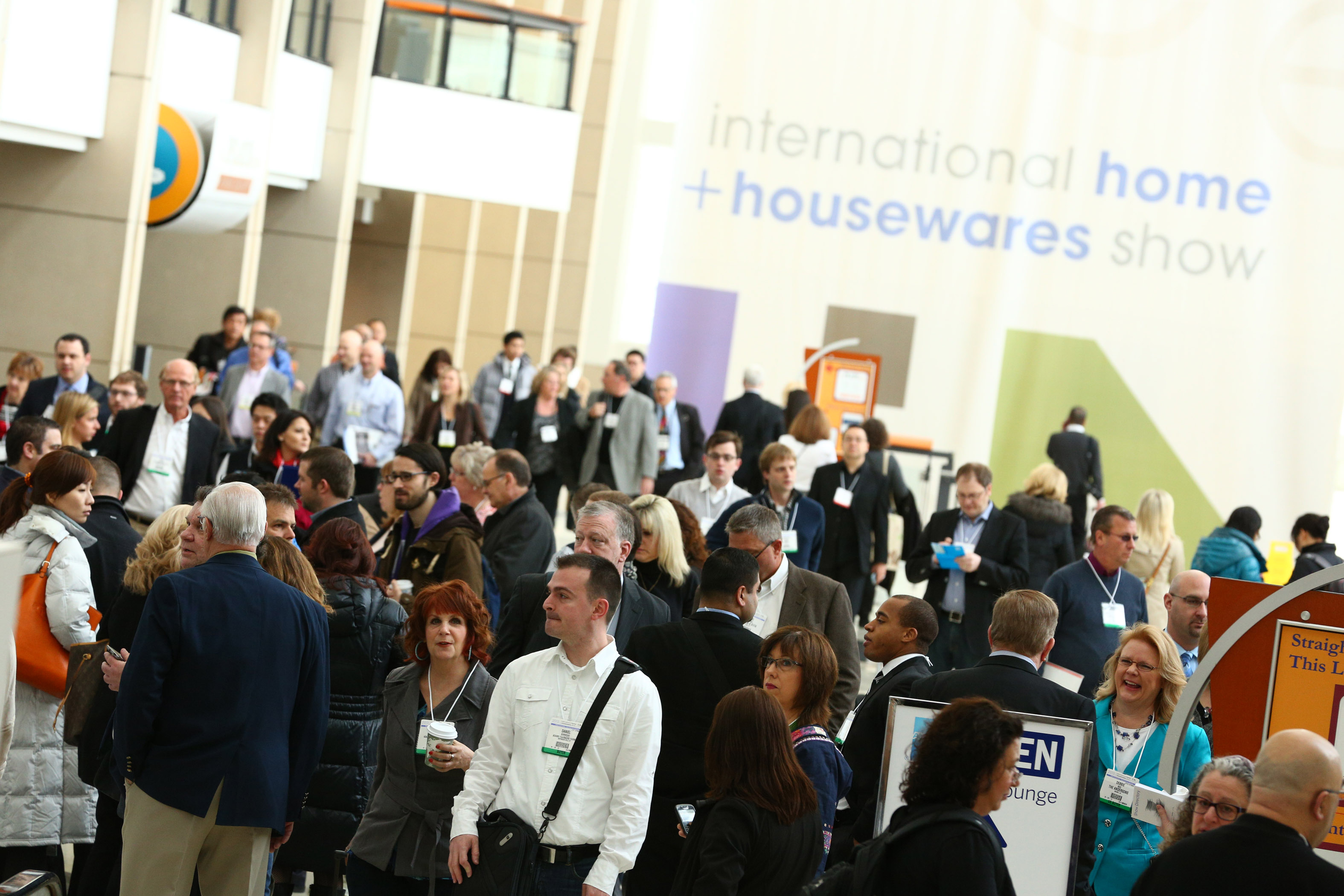 We had several clients at this show so it was an opportunity to see their sales team coupled with our marketing materials and package designs in action. I was able to participate in meetings with our clients' buyers and sales teams (a rare treat for the design + marketing team) to get real-time feedback. This experience alone made my trip worthwhile.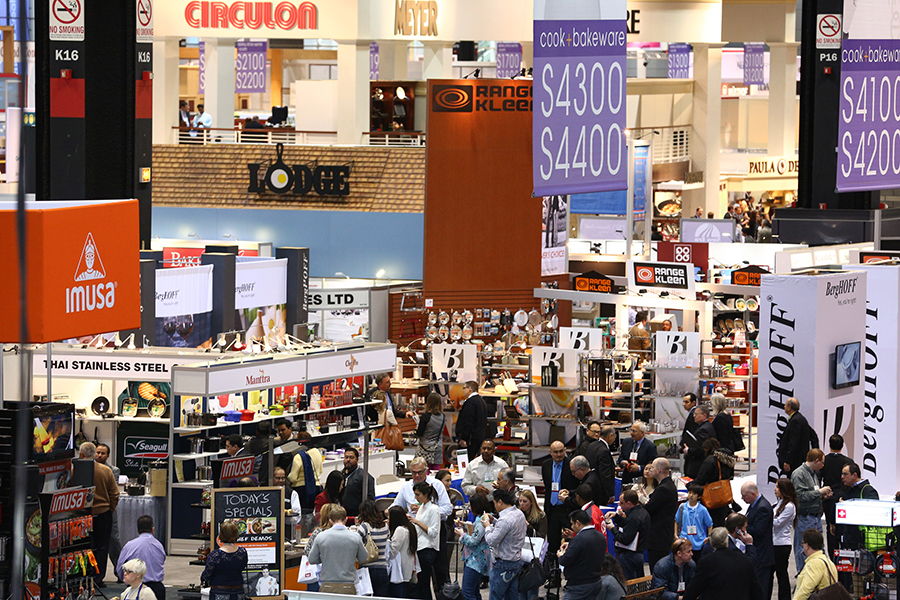 Here is another view of the tradeshow floor: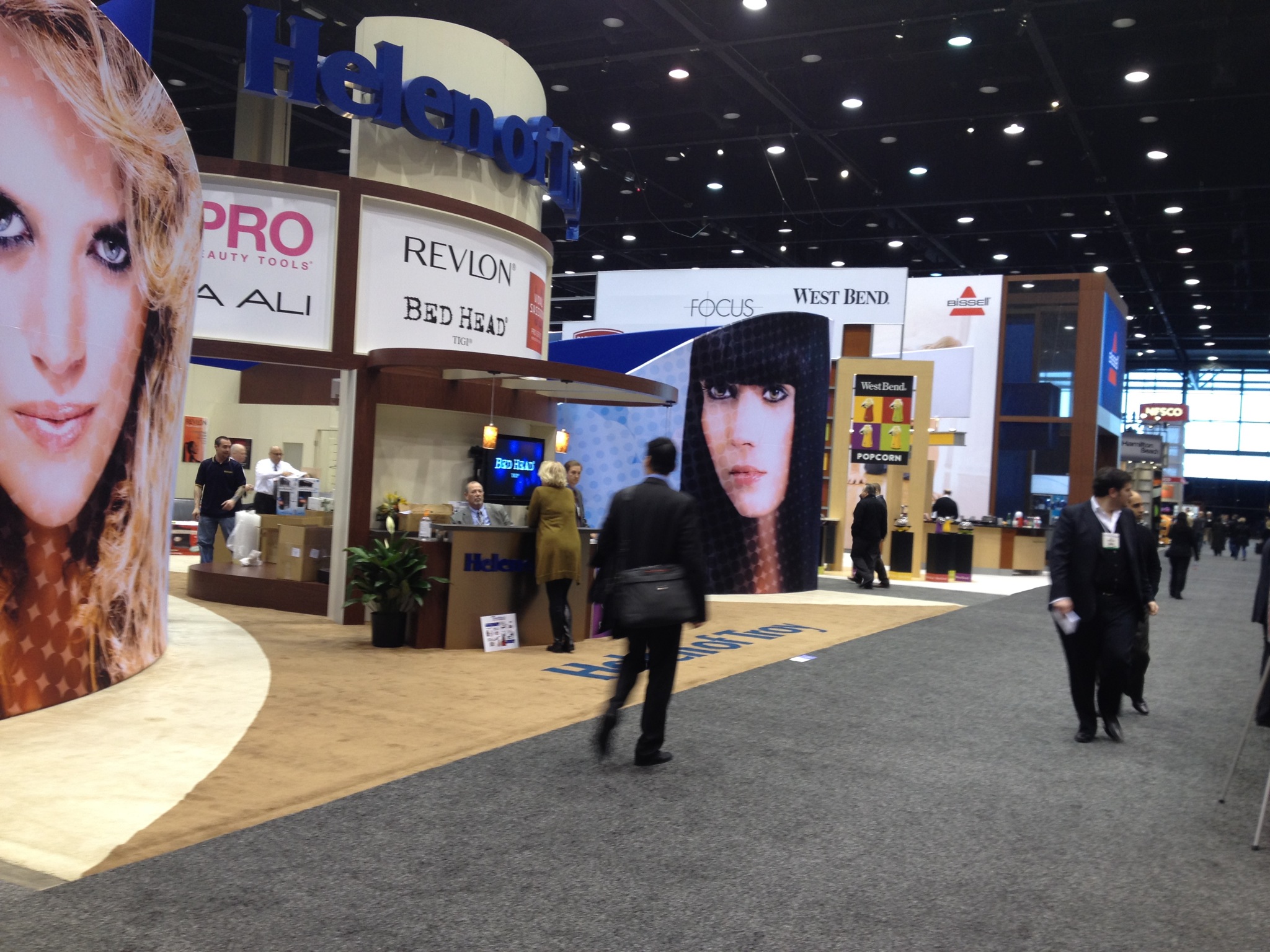 Another great benefit of being at the show is trendspotting. This is where brands introduce their latest and greatest and experts share their reports on trends – from innovations to colors this is where you come to find out what is going to be the next hot thing in housewares.
Leatrice (Lee) Eiseman, Executive Director of the Pantone Color Institute and well-known color expert, was on-hand to reveal the color forecasts for 2014 at one of the Shows most popular seminars.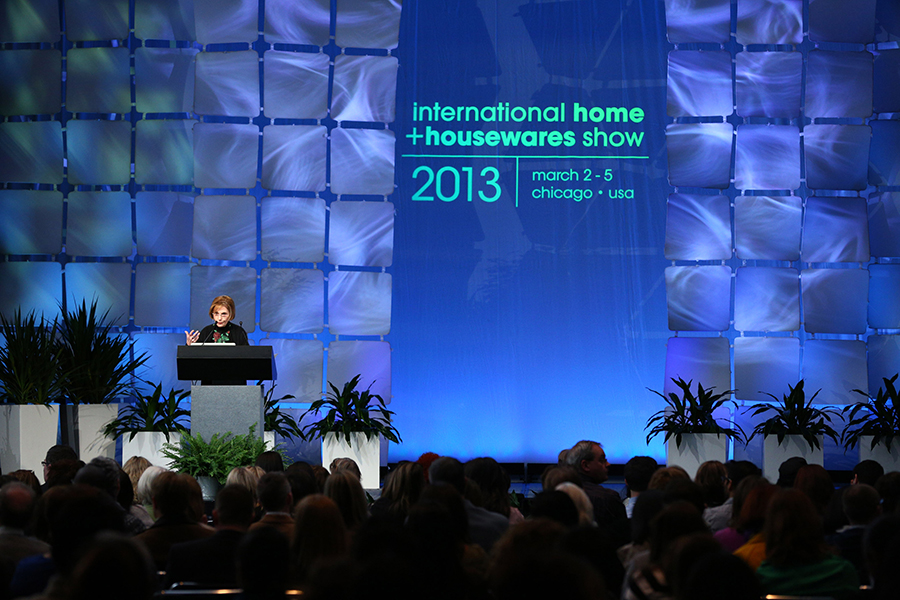 And this is IHA's trend expert Tom Mirabile, Senior VP of Global Trend and Design for Lifetime Brands, speaking on Staying Relevant to the Unpredictable Consumer was also a highlight: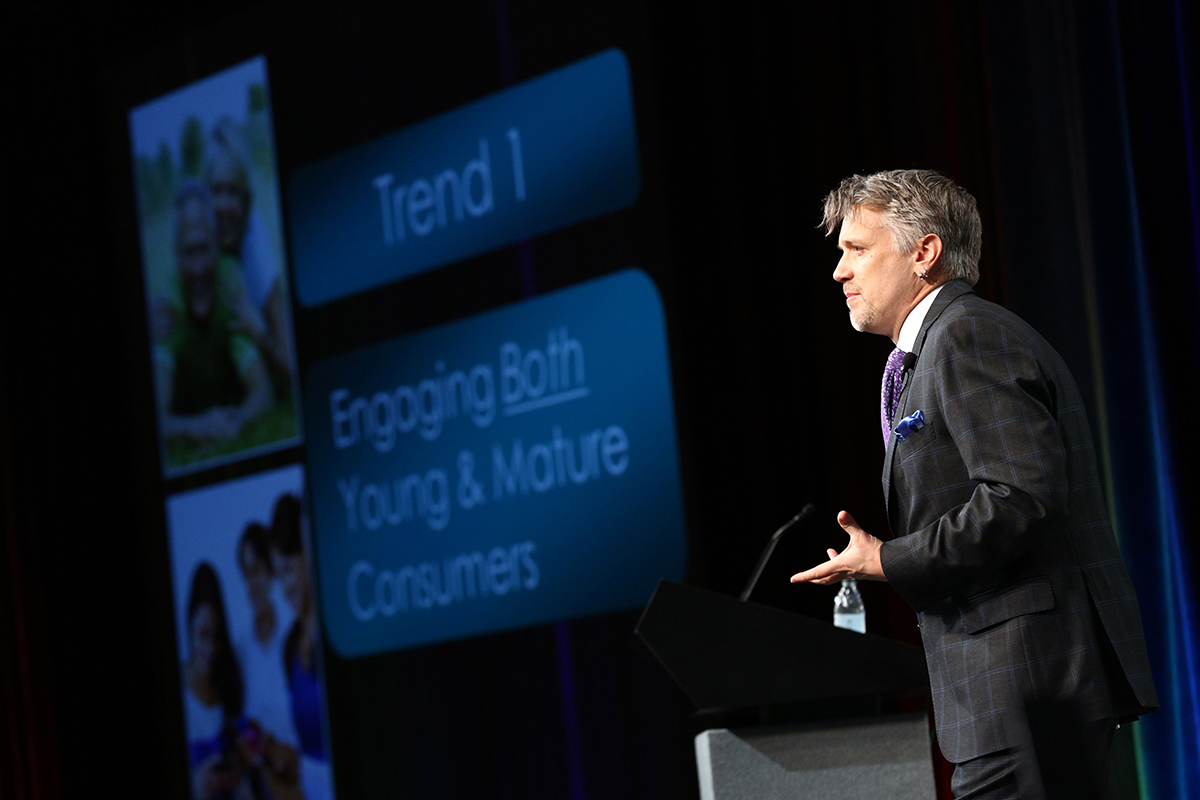 The IHH show also gives inventors an audience with the world's largest brands watching. Wow. For a select few, this can be a life-changing moment.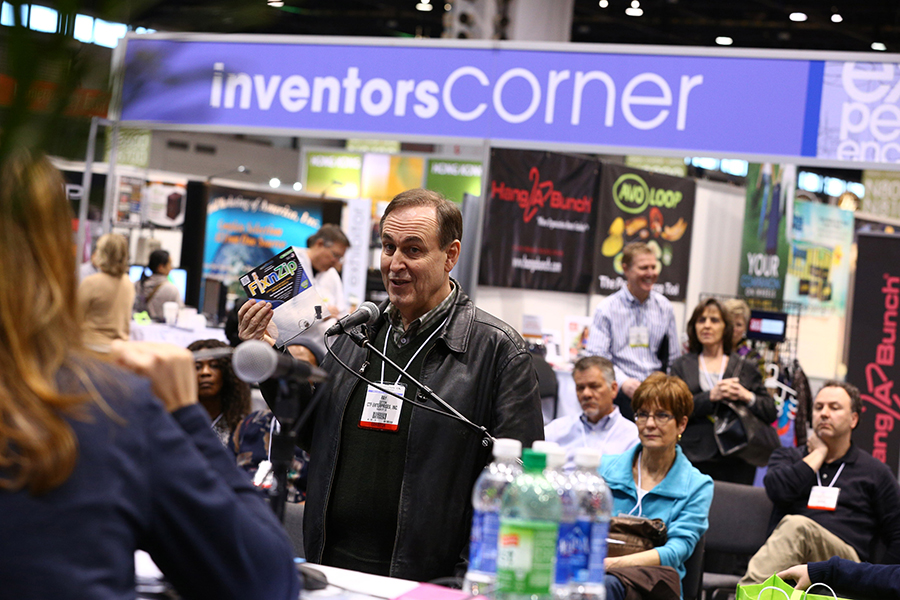 Now for my personal favorite feature of the show: the chefs! Many of of the housewares booths brought their own chef to demonstrate their pans, knives, appliances, you name it. Some of the chefs are names you would recognize, so not, but believe me the food was delicious. My favorite sample, believe it or not, was the Orange Smoothie at the Victorinox Swiss Army booth. I'm still dreaming about it. (Sorry, I forgot to take a snapshot – but I do have the recipe! If you would like it, I'll share. But only if you leave me a comment below)!
~Amy